I-Series
Redefining the Electric Inboard Experience
I-Series Inboard Motors
10-40kW
Hydrogeneration Highly-integrated Compact Smart Connected
The I-Series offers eco-friendly electric inboard motors, enriched with cutting-edge technology, intuitive features, and user-friendly design. Supported by our highly modular ePropulsion Smart System Architecture (eSSA) and IoT connectivity services, it delivers an unparalleled experience in terms of ease of use, intelligence, safety, and reliability.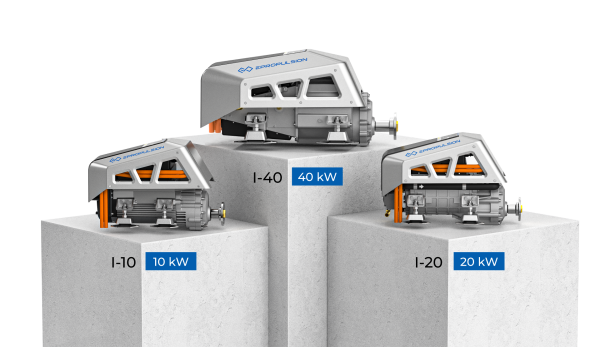 Electric inboards for larger boats
Remarkably compact, these state-of-the-art inboard motors provide a clean, efficient, and silent boating experience. Tailored for OEMs and boat builders, they facilitate effortless installation and conversion of existing yachts to electric propulsion. Perfectly suited for both leisure marine activities and commercial work, the I-Series motors are compatible with:
Small to medium-sized boats
Sailing yachts
Catamarans
Leisure powerboats
Workboats, water buses, and ferry boats
Efficient
Clean
Quiet
Hydrogeneration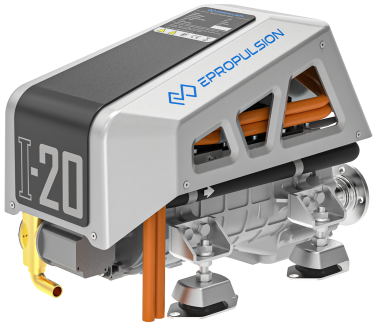 Features
Featuring a streamlined design, the I-Series motors ingeniously combine five essential components into a remarkably compact unit. These include the motor itself, a gearbox, a motor controller, a system control unit, and a cooling system.
This integration not only conserves valuable space but also simplifies the installation process, making it an ideal choice for a wide range of marine applications.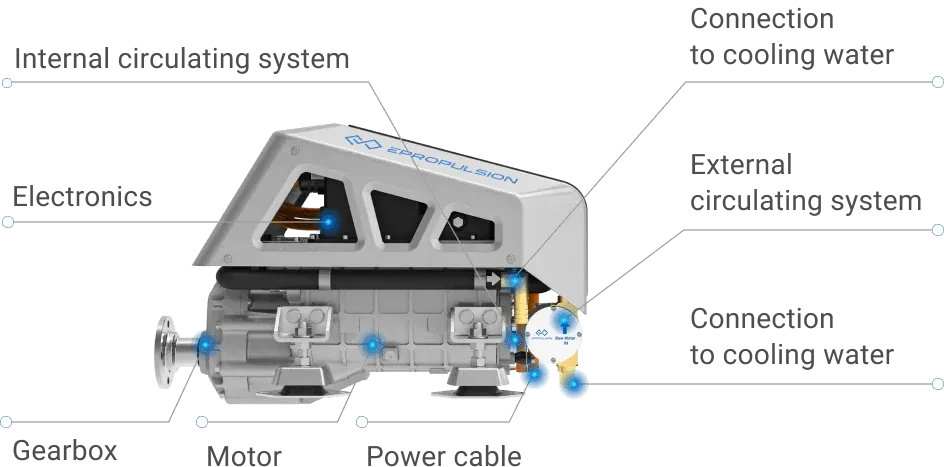 Space-saving
With a design that takes up 60% less space than traditional combustion engines, our I-Series motors offer enhanced installation flexibility and free up valuable payload space.
Lighter weight
At 65% lighter than conventional combustion engines and 30% lighter than comparable electric inboards, our I-Series motors offer a significant weight advantage.
Hydrogeneration
All I-Series models feature a built-in hydrogeneration function, allowing you to capture electricity whilst sailing.
Easy to install
Pre-connected internal wiring ensures an out-of-the-box experience, facilitating immediate use upon delivery.
Easy to maintain
Thanks to advanced technology and thoughtfully designed interfaces, our I-Series motors require considerably less maintenance than traditional combustion engines.
Easy to operate
The unified throttle and display panel offer a seamless, intuitive driving experience. Our smart system is designed to actively understand the user's operational intentions, making control effortless.
eSSA: The Core of I-Series
Built on the foundation of ePropulsion's Smart System Architecture (eSSA), the I-Series inboard motors offer a cutting-edge solution. Their intelligent, modular design ensures both safety and reliability while also facilitating seamless integration with ePropulsion Connectivity Services and Advanced Driver Assistance Systems (ADAS).
Smart
Modular
Safe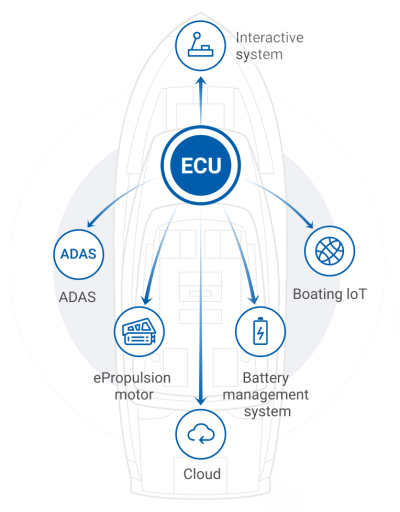 Next-Gen Controls Powered by eSSA
Our Smart Throttle and 5-inch Smart Display offer an unparalleled user experience in both control and monitoring. With three flexible mounting options, the Smart Throttle can be easily adapted to suit your boat's specific needs, ensuring an optimal fit every time.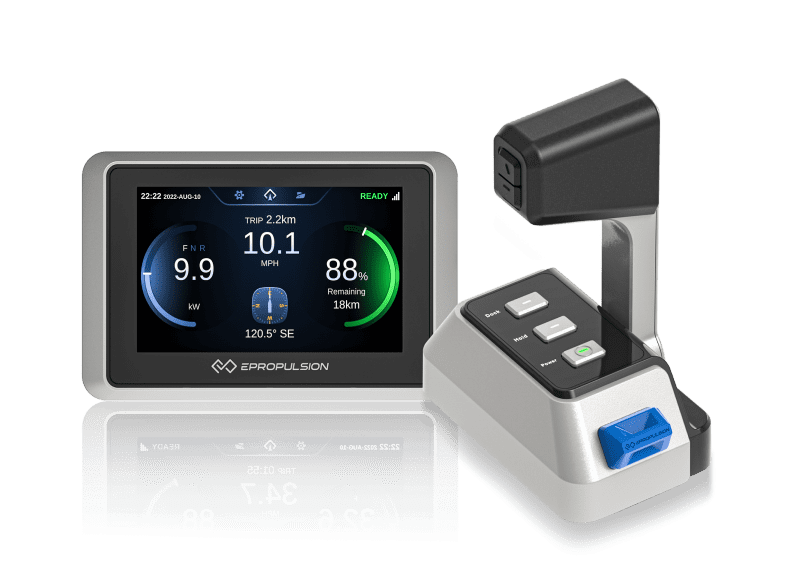 Seamlessly Connected through Boating IoT
Our ePropulsion Connectivity Service enhances communication between boat owners, fleet managers, and their vessels. This value-added service allows for secure and reliable data exchange, providing cloud-based connectivity without the need for extra hardware.
Remote Data Access
Monitor real-time metrics like location, speed, battery level, and remaining charging time at a glance.
Remote Monitoring
Receive instant notifications if your boat breaches geofences, exceeds speed limits, or undergoes unusual location changes.
Trip Tracking
Automatically log your boating trips, complete with route playback and detailed trip records.
Shared Accounts
Grant others shared access to real-time statuses, past activities, and comprehensive reports.
Guest Authorization
Enable guests to power up and operate the ePropulsion system, with configurable permission settings.
Report Generation
Automatically compile individual boat reports and fleet summaries to encapsulate all your boating activities.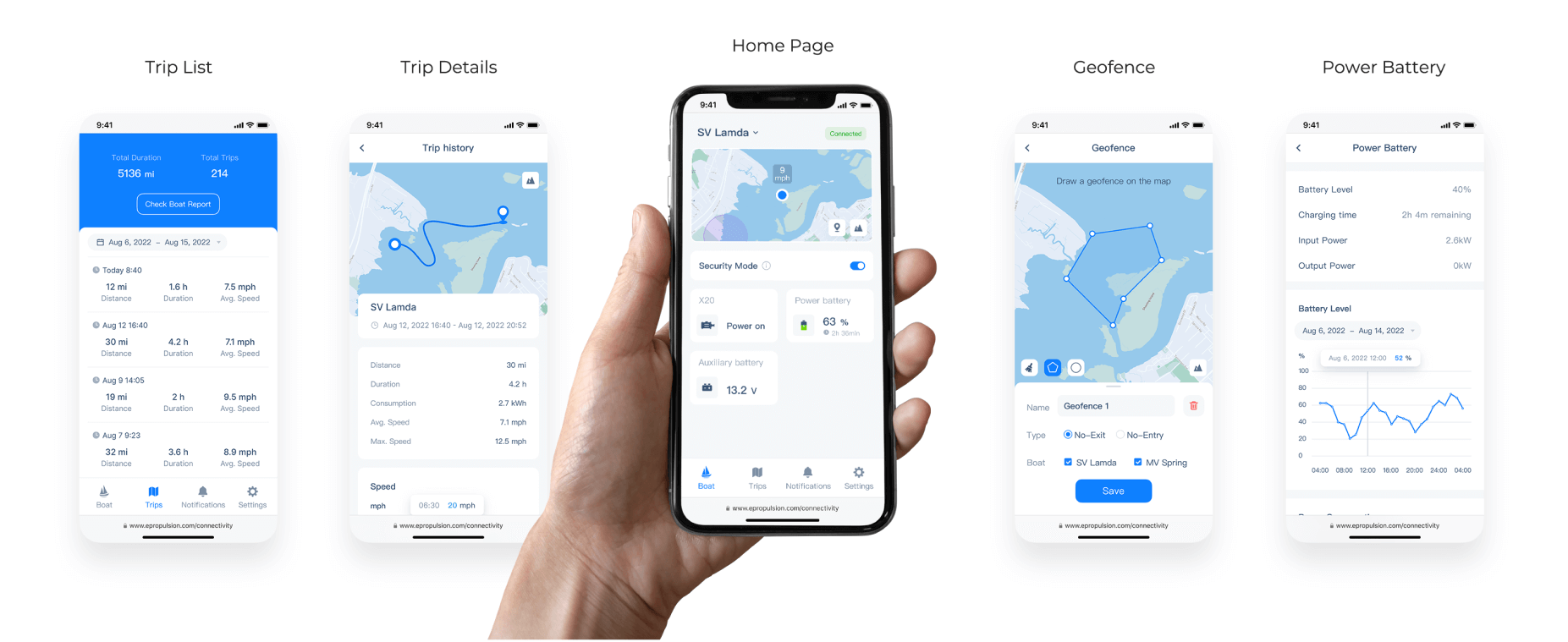 G-Series Lithium Battery
The G102-100 battery is a high performance Lithium Iron Phosphate Battery (LiFePO4) designed especially for the I-Series inboards.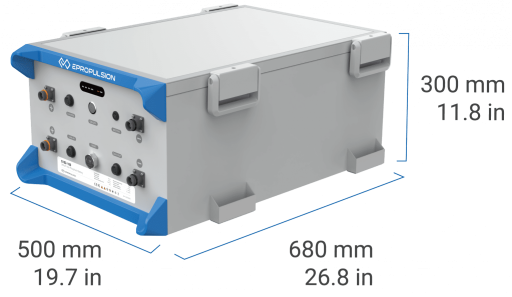 Competitive pricing
Unit price is as low as £0.50 per watt-hour.
High energy density
70% less weight and space than standard lead-acid batteries.
Longer life cycles
Boasting an impressive 3,000 cycles at 80% Depth of Discharge (DOD).
Made for ePropulsion Motors
The batteries share data with our motors, optimising performance and efficiency.
Hydrogeneration Empowers Sailors
All I-Series motors come equipped with a hydrogeneration function, enabling you to harness electricity directly from both wind and water. As a leader in the field, ePropulsion continues to pioneer groundbreaking innovations in electric outboard motor technology.
The I-10, I-20 and I-40 motors have the capability to charge ePropulsion batteries by utilising water flow to drive the propeller, provided certain conditions are met.
The hydrogeneration statistics are derived from actual tests conducted.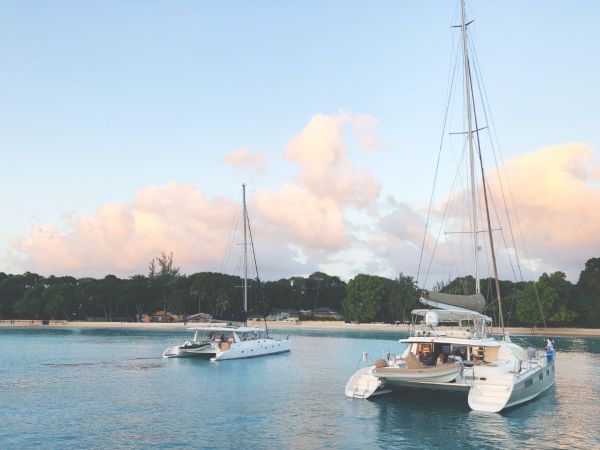 Specs
I-Series
I-10
I-20
I-40
Input power
10 kW
20 kW
40 kW
Input voltage
86 to 115 VDC
86 to 115 VDC
86 to 115 VDC
Weight
45kg
49.5kg
85kg
Dimensions (L x W x H)
565 x 295 x 380 mm
580 x 330 x 380 mm
790 x 450 x 410 mm
Cooling method
Air cooling
Water cooling (air cooling optional)
Water cooling (air cooling optional)
Rated rotational speed
1500 rpm
1500 rpm
1000 rpm
Operation and interaction
Throttle & display (standard)
Throttle & display (standard)
Throttle & display (standard)
Connectivity service
Supported
Supported
Supported
Where to buy?
Please contact us on the following form for more information about the I-Series range of motors.