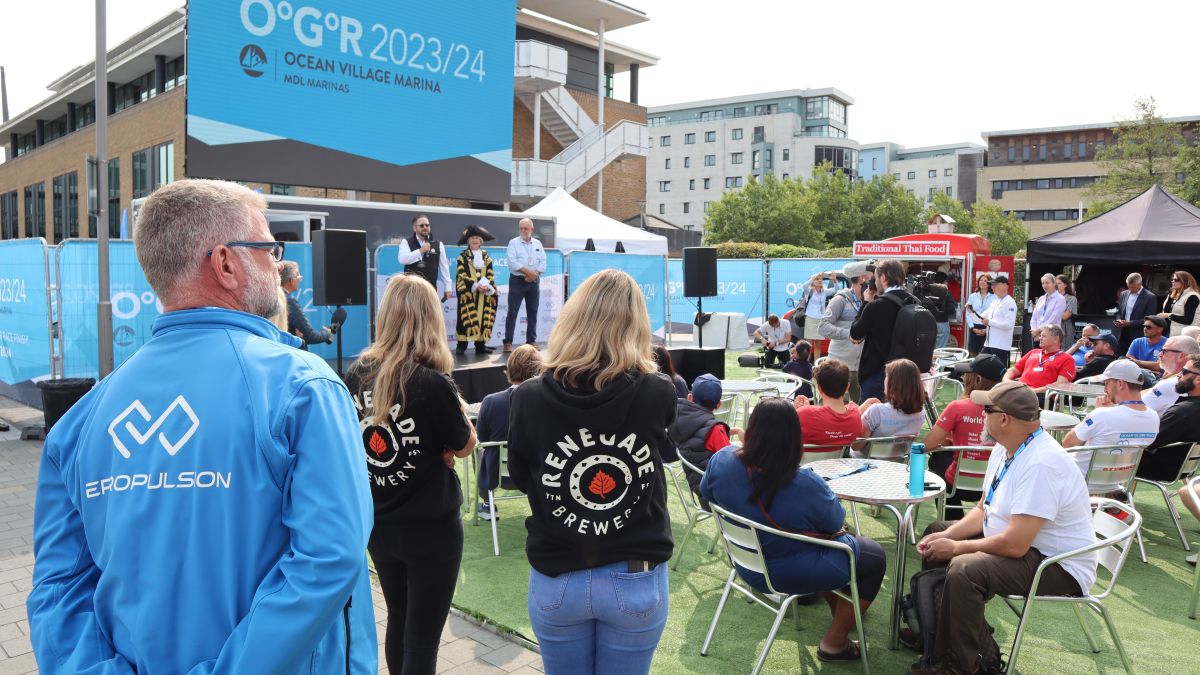 Ocean Globe Race - Race Village
ePropulsion UK announce Race Village Partnership with the Ocean Globe Race
Southampton, United Kingdom — 15th to 17th June 2023
ePropulsion UK are a Race Village Partner for the forthcoming Ocean Globe Race. This inspirational race enables ordinary sailors to experience the adventure of round the world sailing on production yachts designed before 1988, using the technologies of the time.
Building on the heritage of the original Whitbread Round the World Race, the event, set up by McIntyre Adventures, is based in the MDL Ocean Village in Southampton. The Race Village is open to the public whilst the yachts prepare for the start on Sunday 10 September at 1pm.
Steve Bruce, MD of ePropulsion UK explains, "We are delighted to be supporting this amazing Corinthian sailing event. The competitors and the boats, many of which competed in the Whitbread Race, are set to inspire sailors and boaters from all walks of life. With the emphasis on true seamanship without the help of high-powered equipment and modern navigational tools there are many synergies for ePropulsion, which has set out to enrich the boating experience, and help provide a cleaner, more sustainable marine environment.
---